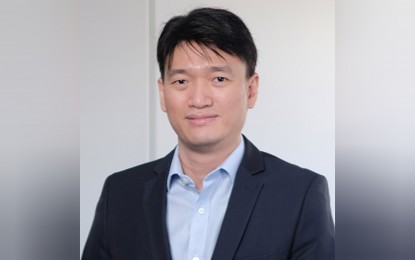 MANILA – Citicore Renewable Energy Corp. (CREC) is diversifying its renewable energy projects to support the country's 2030 energy targets.
CREC president and chief executive officer Oliver Tan told reporters over the weekend that the company targets to operate solar power projects, run-of-river hydro plant, offshore wind power and energy storage system over the next seven years.
Tan said CREC plans to launch 1 gigawatt (GW) of solar projects every year until 2027, or a total of 5 gigawatts (GW) installed capacity within five years.
This year, the company will infuse USD800 million in capital expenditure for its solar power projects, with its project in Batangas getting the lion's share.
He said CREC is also in talks with Chinese suppliers to support the firm's first battery energy storage system in Silay City in Negros Occidental, which will have a capacity of 25 megawatt hours.
The energy storage facility will start commissioning by early 2024.
"The energy storage system will complement our 5-GW solar projects," he added.
Tan also shared that the RE firm has started the construction of its first hydropower project in Isabela province. It will have a capacity of 19.7 MW peak.
The hydro facility is expected to be completed by 2026.
As the government polishes its policies to encourage investments in offshore wind power resources, Tan said CREC will be venturing into offshore wind projects.
He added CREC has secured seven service contracts from the Department of Energy for its offshore wind projects. Three of which will be located in North Luzon, two each in the provinces of Zambales and Guimaras.
By 2030, Tan said the energy firm targets to operate at least two offshore wind projects, with a combined capacity of 700 MW.
He said CREC is looking for foreign partners to support its future renewable energy projects.
"We welcome them (foreign partners) because of the enormous capital requirement to fund these projects. The local firms can't do it alone, so we welcome them. And I think, it will be mutually beneficial for them to partner with local," he added. (PNA)