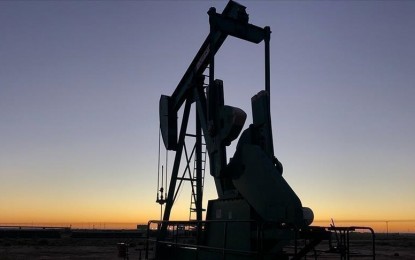 ANKARA – Oil prices fell on Tuesday over expectations of another release from the Strategic Petroleum Reserves (SPR) in the United States, which offset market supply concerns.
International benchmark Brent crude traded at $86.31 per barrel at 9:46 a.m. local time (0646 GMT), down 0.3 percent from the closing price of $86.61 a barrel in the previous trading session.
At the same time, American benchmark West Texas Intermediate (WTI) traded at $79.50 per barrel, a 0.8 percent drop after the previous session closed at $80.14 a barrel.
Oil prices came under pressure after US President Joe Biden announced a plan on Monday to release oil from the SPR.
The plan includes the sale of 26 million barrels, which are set to be delivered to the market from April 1 to June 30, according to international media outlets.
The announcement came at a time when the SPR, the world's largest supply of emergency crude oil, fell to its lowest level since 1983.
Meanwhile, global markets continue to monitor upcoming macroeconomic data, especially the Consumer Price Index (CPI) in the US, and statements from US Federal Reserve (Fed) officials.
A higher-than-expected CPI reading will support expectations that the Fed will apply for a stronger interest rate hike, fueling recession fears and curtailing oil demand. (Anadolu)