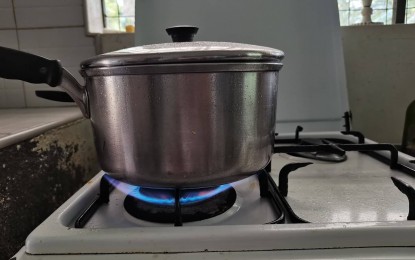 DUMAGUETE CITY – The Negros Oriental Provincial Health Office (PHO) reported on Friday one new death and more cases of suspected acute gastroenteritis in the province's northernmost town of Vallehermoso amid efforts to contain the water-borne and food-borne disease.
Acting Provincial Health Officer Dr. Liland Estacion told the Philippine News Agency that as of Feb. 16, six deaths and 236 cases have been recorded, leaving health authorities "baffled" over the occurrence.
The ages of the affected individuals ranged from 4 months to 86 years old, but most of them are aged 1 to 10, with 75 cases or 32 percent of the total infections, she said.
Not all of them were hospitalized though, as some manifested slight symptoms of diarrhea and nausea and recovered soon, while others had accompanying fever, she added.
Estacion said a team of sanitary inspectors is now in Vallehermoso to do a thorough trace and timeline events on the upsurge despite containment measures already in place in the past weeks.
"I am wondering why these cases have not died down by this time, considering that we have already distributed jerry cans, water filtration tablets, and hydrating salts and fluids to as many households in the different barangays where infections have been reported," she said in mixed English and Cebuano.
Last week, the Department of Health (DOH) in the province reported that at least nine water sources from different barangays had tested positive for the E.coli (Escherichia coli) bacteria.
Estacion said they are also looking at fecal matter as a possible culprit in the water contamination as there are no reported cases in areas where households have toilets.
Rainy days triggered by low pressure areas or severe weather conditions may have also contributed to the contamination of water sources, she noted.
Barangays with the most number of cases were Poblacion, Puan, Tabon and Malangsa.
Estacion said barangay officials have deployed "recorida" or roving vehicles with a public address system to remind residents to first boil water from the tap, deep wells and other unsafe sources prior to consumption.
Also, people are advised to rehydrate when they come down with symptoms to prevent dehydration due to severe diarrhea and vomiting. (PNA)