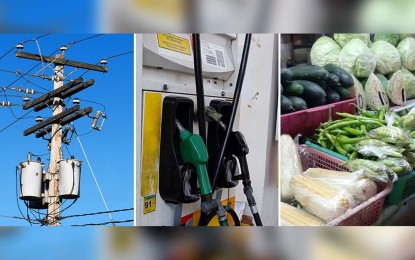 MANILA – Expectations for sustained acceleration of domestic inflation rate make HSBC forecasts two 25 basis points increase in the Bangko Sentral ng Pilipinas' key rates until May this year before monetary authorities pause the rate increases.
In a report dated Feb. 16, HSBC Global Research said BSP Governor Felipe Medalla has indicated continued rate hikes given that rate of price increases remained up, with the January 2023 figure a surprise at 8.7 percent, a fresh 14-year high.
Estimates point to a likely peak of inflation last December at 8.1 percent.
"We expect the BSP to raise rates until pausing at 6.50 percent by May as non-monetary measures on food supply finally gain some ground but risks persist," the HSBC report said.
On Thursday, BSP's policy-making Monetary Board (MB) hiked the central bank's key rates by 50 basis points after noting the higher-than-expected domestic inflation rate last January and upside risks both here and abroad due partly to supply-side factors and the continued recovery of the domestic economy.
For one, the BSP's overnight reverse repurchase (RRP) rate is now at 6.5 percent, same as where it was in 2007.
The report said the domestic economy faced with supply-side inflation risks and also demand-side pressures as it has been opened further after the implementation of movement restrictions since early 2020 due to the pandemic.
"With inflation a 14-year high and growth a 46-year high, the BSP's fight is not yet over," it said.
HSBC Global Research projects 25 basis points increase in the central key rates during the MB's rate setting meetings in March and May, respectively.
This, as it projects inflation to peak in the first quarter of this year. (PNA)