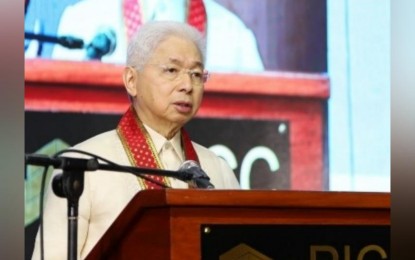 MANILA – Trade Secretary Alfredo Pascual has revised upward the investment approval targets for the Board of Investments (BOI) from PHP1 trillion to PHP1.5 trillion this year.
"Given the strong investment approvals for January, as well as the robust pipeline of investment leads —including those generated (through) Presidential visits, I have increased the 2023 investment registration target of BOI from PHP1 trillion to PHP1.5 trillion," Pascual said in a statement e-mailed by the BOI Thursday.
In a text message to reporters, Trade Undersecretary Ana Carolina Sanchez the agency is expecting project registration from companies involved in green metals, data centers, telecommunication towers, sea cable infrastructure, electric vehicle and light manufacturing, including the supply chain for e-vehicles.
As of Feb. 9, the BOI registered a total of PHP414 billion worth of projects.
Just last week, Pascual said the investment promotion agency (IPA) had PHP344 billion worth of prospective projects expected to register with BOI before the middle of 2023.
Sanchez said "mature investment leads" are in the sectors of information technology and business process management, renewable energy, manufacturing and data centers.
Pascual, who also chairs the BOI, made the announcement two days after the concurrence of the Senate with the Regional Comprehensive Economic Partnership (RCEP) ratification.
"I think investors that are eyeing the Philippines as (a) production hub will now be implementing their intentions and plans to set up manufacturing hubs in the Philippines and making their investments in our country," he earlier told reporters in a virtual briefing.
"I thank the BOI for enthusiastically welcoming this challenge; and of course, the President for his hard work in promoting the Philippines as a hub for sustainability and innovation-driven manufacturing and services in the region," Pascual added in his Thursday statement. (PNA)