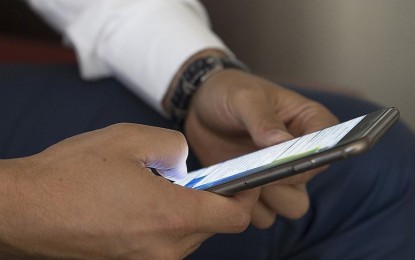 ANKARA -- While the global community plans to upgrade to the latest fifth-generation networking service, South Korea has announced that it will switch to a 6G network in 2028 to gain an early advantage over future wireless frequencies.
Under the K-Network 2030 plan, the South Korean government will cut two years off the timeline for the launch of the commercial 6G network by securing top-tier 6G technologies, innovating the software-based next-generation mobile network and strengthening the network supply chain, local media reported, citing a statement from the Ministry of Science and ICT.
The ministry stated earlier this week in Seoul that the reason for cutting the timeline by two years was that South Korea wanted to establish an early lead in the upcoming wireless frequencies.
Simultaneously, the government will encourage local companies to produce materials, parts and equipment for 6G technology in the country, as well as develop an open RAN, or open radio access network, which is compatible with any mobile device and allows mobile carriers and enterprises to offer flexible services, according to the media outlet.
According to the ministry, a feasibility study for a research and development project on core 6G technologies costing 625.3 billion won (about $481.7 million) is currently underway.
The advanced plan is intended to help the country maintain its lead in the global competition for future network infrastructure following the 5G network race to meet the increasing demand for higher speed and lower latency in wireless communications, it added.
Last year, Asia's fourth-largest economy accounted for 25.9 percent of the number of 5G patents, trailing market leader China with 26.8 percent.
However, the government has stated that the number will be increased to 30 percent or higher in the forthcoming 6G network patent competition. (Anadolu)