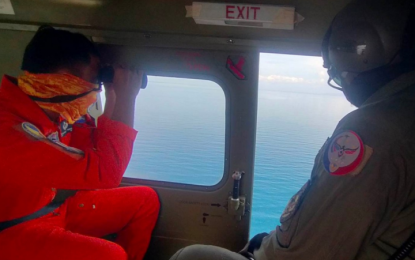 MANILA – The Philippine Air Force (PAF) on Thursday said one of its W-3 "Sokol" rescue helicopters, assigned to the 505th Search and Rescue Group, is now helping in the ongoing search for the missing medical chopper in Palawan province.
PAF spokesperson Ma. Consuelo Castillo said the aircraft is conducting aerial search and rescue operations over the vicinity of Balabac town to search for the missing helicopter of the Philippine Adventist Missionary Aviation Services (PAMAS).
"The Sokol aircrew are working closely with the Philippine Navy's FF-150(BRP Jose Rizal) operating within Balabac vicinity, to check any sightings of the missing aircraft," she said.
Earlier reports said an Aerospatiale II medical helicopter, carrying five passengers went missing Wednesday.
The aircraft departed from Barangay Mangsee, Balabac around 7:30 a.m. after picking up a patient suffering from abdominal pain and two companions.
The helicopter was expected to arrive around 11 a.m. at its station in Brookes Point, Palawan.
However, around 9:28 a.m., the PAMAS base that was monitoring the flight said the aircraft had stopped sending location information about 100 kilometers east of Balabac Island.
The Office of Civil Defense (OCD) Mimaropa is coordinating with the Provincial Disaster Risk Reduction and Management Office (PDRRMO) of Palawan, the Municipal DRRMO of Balabac, the Municipal DRRMO of Brookes Point, the Philippine Coast Guard-Palawan, Armed Forces of the Philippines Western Command (WESCOM), and the Tactical Operations Wing West (TOWWEST) regarding the incident.
"We are saddened by this new incident of missing aircraft. We are closely coordinating with relevant agencies about this, and we will provide all necessary support in the operations," said OCD administrator, Undersecretary Ariel Nepomuceno. (PNA)