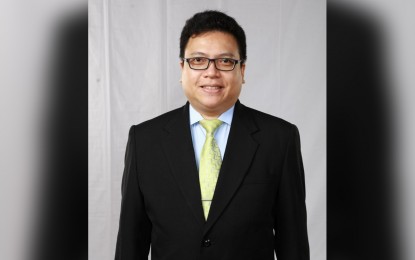 MANILA – Economists are considering a 25 basis points increase in the Bangko Sentral ng Pilipinas' (BSP) key rates later this month after inflation rate posted a slower year-on-year expansion last February.
The Philippine Statistics Authority (PSA) reported during the day the deceleration of the rate of price increases to 8.6 percent in February from the previous month's 8.7 percent, a 14-year high.
Rizal Commercial Banking Corporation (RCBC) chief economist Michael Ricafort said last month's inflation rate is a major factor for the next policy rate decision of the central bank following BSP Governor Felipe Medalla's earlier statement on the possibility of 50 basis points hike should inflation reached 9 percent.
He said any adjustment in the BSP's key rates also depends on the future Federal Reserve rate hikes after the recent signals from Fed Chair Jerome Powell on possible higher peak in funds rate "especially if the US labor/employment market remains strong."
Ricafort said performance of the peso against the US dollar is also a major consideration.
"However, this is offset by the fact that supply-side inflationary pressures, not due to higher demand, would not make further rate hikes effective, thereby could be better addressed by non-monetary measures to increase local supply of food and other commodities in an effort to bring down prices and overall inflation," he said.
Medalla and Finance Secretary Benjamin Diokno have repeatedly cited the need for the implementation of more fiscal policy measures to help address the elevated inflation rate in the country.
The BSP's key rates have been hiked a total of 450 basis points since May 2022 to help address the elevated inflation rate and the impact of the coronavirus-induced pandemic that started in the first quarter of 2022.
Ricafort said appreciation of the local currency, currently at eight-month high against the US dollar, is another factor that monetary authorities will likely consider vis-à-vis any rate adjustment.
"So if the peso exchange rate is relatively stable, just like recently, any future local policy rate adjustments would just match any future Fed rate moves in the near future," he added.
In a commentary, HSBC Global Research said a 25 basis points increase in the BSP rates is still possible since it is "difficult to conclude whether inflation already peaked given the extent to which inflation spilled over to other goods and services."
While headline inflation decelerated, it said core inflation, which excludes volatile food and energy prices, rose to 7.8 percent year-on-year last February from month-ago's 7.4 percent, the highest since March 1999.
"Despite inflation easing, we expect the BSP to hike rates by 25 bp in March to manage any second round effects that may still be reverberating in the economy," it added. (PNA)