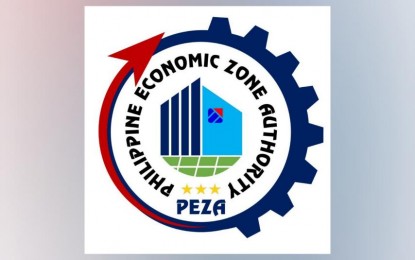 MANILA – The Philippine Economic Zone Authority (PEZA) has received Taiwanese companies this week for a business mission in the country.
In a statement Friday, PEZA said eight manufacturing companies and two logistics firms from Taiwan are looking at registering their projects with PEZA or the Board of Investments (BOI).
"These delegations from Taiwan are eyeing to register their export and domestic market-oriented projects under the PEZA and BOI. Prospective Taiwanese investors are into manufacturing of consumer electronics, car brake pads, screws and other steel products, centrifugal fans, hardware materials, paper and packaging products," PEZA officer-in-charge Tereso Panga said.
The delegation is conducting an inbound mission here until March 10, visiting PEZA ecozones such as LIMA Technology Center, First Philippine Industrial Park (FPIP), Light Industry & Science Park (LISP) IV in Batangas and Filinvest Technology Park located in Laguna, as well as Hermosa Industrial Park in Bataan and TECO Industrial Park in Pampanga.
Panga said the inbound mission here of Taiwanese firms is a follow-through activity to the Joint Economic Conference (JEC) between the Philippines and Taiwan in October 2022.
On the sidelines of the JEC in Taipei last year, PEZA attracted seven investment pledges from Taiwanese firms amounting to USD65 million.
"PEZA is aiming to attract more investments in high-technology industries as Taiwan's economy is driven by a competitive manufacturing sector in the fields of electronics, machinery, petrochemicals, energy, and information and communications technology (ICT) products," Panga added.
To date, PEZA registered 109 Taiwanese companies with combined investments amounting to PHP33.17 billion, which created 38,749 direct jobs.
Among the top Taiwanese investors in PEZA include Sunon Properties Philippines Corp., Tong Hsing Electronics Phils. Inc., Kinpo Electronics (Philippines), Inc., Acbel Polytech Philippines, Inc., Bojie Development Corporation, Phil Bright Corporation, Shang Mei Philippines Corporation, Taihanland (Philippines) Inc., Bioteque Medical Phil. Inc. and Everbrilliant Manufacturing Company Inc. (PNA)