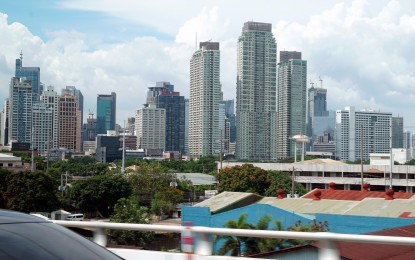 MANILA – Japan Credit Rating Agency, Ltd. (JCR) has cited the continued improvement of the Philippines' macroeconomic fundamentals amidst the challenging global environment as the primary factor in affirming its A-level credit rating on the country.
Citing a report released by JCR on March 10, the Department of Finance (DOF) said the credit rater also affirmed the 'Stable' outlook on the country's credit rating despite the risks posed by elevated inflation rate and global economic uncertainties.
An A-level investment grade rating with stable outlook is a manifestation of a country that has lower credit risk and provides it better access to low-interest credit from the international market.
"The affirmation confirms the country's strong macroeconomic fundamentals, as evidenced by the strong growth performance in 2022 at 7.6 percent that exceeded the 6.5-7.5 percent growth assumption of the Development Budget Coordination Committee (DBCC)," it said in a statement on Friday.

The DOF said the credit rater also cited the resiliency of the domestic banking system since it is "healthy on stronger payment capacity and improving employment situation."

It added the latest credit rating action on the country backs the positive development on the domestic labor and employment environment, which improved further last January when the unemployment rate slipped to 4.8 percent.

The national government's outstanding debt in 2022 is lower than the target of 61.8 percent of the output of the economy when it only reached 60.9 percent of gross domestic product (GDP).

The government's budget gap last year slid to 7.3 percent of GDP from year-ago's 8.6 percent.

Finance Secretary Benjamin Diokno reiterated the Marcos administration's bid "to maintaining sound macroeconomic fundamentals and achieving its fiscal targets by continuing the course of sound fiscal management."

"The country's recent structural reforms will also enable the country to withstand the pandemic shocks and map a route to recovery," he said.

For one, the government has taken a whole-of-government approach in tackling the elevated inflation rate by not relying solely on the rate hike decisions of the Bangko Sentral ng Pilipinas (BSP) but has adopted measures to address supply issues on several food items and help alleviate the impact of higher rate of price increases on the lives of many Filipinos.

"With the Philippine Development Plan (PDP) 2023-2028, the government will steer the country towards a path that promotes inclusive growth, provides equal opportunities to Filipinos, and enables them to participate in an innovative and globally competitive economy," the DOF said. (PNA)