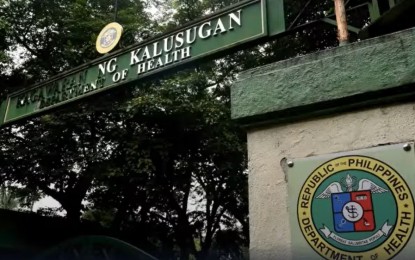 MANILA – The Department of Health (DOH) has reported 86 new cases of human immunodeficiency virus (HIV) among adolescents and children in January.
In its latest data registry released on Monday, the agency noted the tally is part of the 1,454 individuals who were confirmed with HIV during the month.
Of the 86 cases, about 79 were 10 to 19 years old and seven were children below 9 years old.
Sexual contact is the mode of transmission of HIV among adolescent cases except for one case which has no data for the mode of transmission.
Meanwhile, acquired cases that are aged 2 to 9 years old are children of infected mothers.
For the remaining 39 confirmed cases, about eight are aged 15 to 24 years old; 22 are 25 to 34 years old; eight cases are 35 to 49 years old; and one aged 50 years old or older.
A total of 110,736 HIV cases have been recorded nationwide with 6,383 reported deaths since 1984.
In January, the DOH and the Philippine National AIDS Council developed action plans to address the high number of HIV cases in the country.
The strategies formulated by the DOH and the PNAC were harmonized with the previously developed 7th AIDS Medium Term Plan, which highlights the five strategic pillars of the master plan: Prevent, Treat, Protect, Strengthen, and Sustain. (PNA)