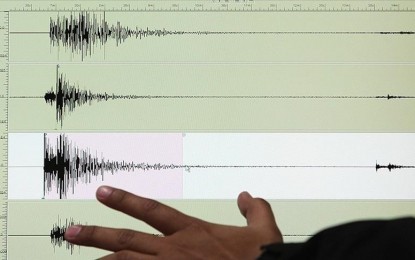 ANKARA – A strong earthquake struck Ecuador Saturday, killing at least four people, according to the country's Risk Management Secretariat.
The 6.8 magnitude quake, which was also felt in Peru, hit near the town of Balao in the Azuay province at around 12:12 p.m. local time (1712GMT), according to the US Geological Survey (USGS).
The earthquake occurred about 65 kilometers (40 miles) below the surface.
The Pacific Tsunami Warning Center said there is no threat of a tsunami.
In a Twitter post, President Guillermo Lasso urged residents to remain calm. (Anadolu)