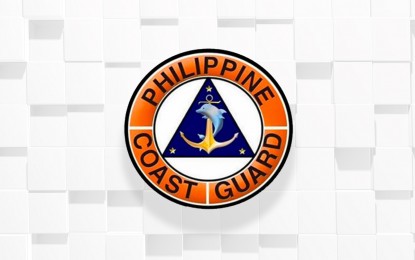 MANILA – The Philippine Coast Guard (PCG) has reported no more signs of an oil spill in waters surrounding the Verde Island after an aerial inspection on Monday.
In a statement, PCG Spokesperson, CG Rear Admiral Armando Balilo, said the aerial inspection was conducted from 1 p.m. to 4 p.m. and only covered "offshore operations."
Balilo said PCG Station Batangas monitored only traces of oil spills in shoreline (land) operations in three coastal barangays on the island—San Antonio, San Agustin and San Agapito.
"They collected approximately 230 liters of oil during the shoreline clean-up operations today," he said.
On the other hand, the PCG has collected 6,803 liters of oily water mixture and 65 sacks of oil-contaminated materials during offshore oil spill response operations in Oriental Mindoro province since March 1.
For shoreline operations, the PCG has collected 215 sacks of oil-contaminated materials—bringing the total to 2,353 sacks and 22 drums of waste collected at 13 barangays in the towns of Naujan, Bulalacao and Pola in Oriental Mindoro.
Verde Island is part of Batangas City and is situated along the Verde Island Passage.
The Verde Island Passage is a strait that separates the islands of Luzon and Mindoro and is extremely rich in marine biodiversity, with many conservation groups pushing for its nomination as a UNESCO World Heritage Site.
MT Princess Empress tanker carrying 800,000 liters of industrial fuel oil sank in the waters of Oriental Mindoro on Feb. 8, causing an oil spill that reached as far as the provinces of Antique and Palawan. (PNA)