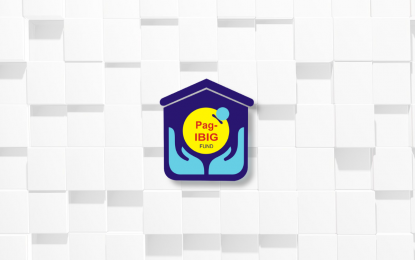 MANILA – Pag-IBIG Fund disbursed PHP53.76 billion in cash loans, otherwise known as short-term loans, benefitting a record-high 2,612,491 members in 2022, agency officials reported Tuesday.
For 2022, the amount of short-term loans released by the agency increased by 21 percent or PHP9.46 billion compared to the PHP44.30 billion released in 2021.
With this amount, the number of members assisted through the program rose by 24 percent or more than half a million more than the 2,090,851 members in 2021.
"We at Pag-IBIG Fund exert all efforts in providing our members with assistance on their financial needs. We are happy to note that through our short-term loan program, we were able to aid more than 2.6 million Filipino workers gain added funds to tend to their needs last year. All our efforts are in line with the call of President Ferdinand Marcos Jr. to provide the best service to the Filipino people," Secretary Jose Rizalino Acuzar, who heads the Department of Human Settlements and Urban Development (DHSUD) and the 11-member Pag-IBIG Fund Board of Trustees, said in a statement.
Pag-IBIG Fund's short-term loan program includes its multi-purpose loan (MPL) and calamity loan.
Under the Pag-IBIG MPL, qualified members can borrow up to 80 percent of their total Pag-IBIG Regular Savings, which consists of their monthly contributions, their employer's contributions, and accumulated dividends earned.
The calamity loan, on the other hand, is made available to members residing or working in areas declared under a state of calamity.
Of the total amount of cash loans released by the agency, PHP49.85 billion were in the form of Pag-IBIG MPLs, which helped 2,313,143 members, while PHP3.91 billion were in the form of calamity loans, which in turn aided 299,348 members.
Pag-IBIG Fund chief executive officer Marilene Acosta cited the reliability and ease of access in availing the Pag-IBIG's MPL and calamity loan as the main drivers for its strong growth.
"We at Pag-IBIG Fund are aware that millions of our members rely on our MPL for their immediate financial needs and our calamity loan to help rebuild their lives. That is why we have made these loan programs more accessible and easier to avail for our members," Acosta said.
"Today, our members can easily and conveniently apply for these loans through many channels, which include their employers, our more than 200 branches and services offices nationwide, or online via the virtual Pag-IBIG or the virtual Pag-IBIG mobile app. What's more, we also have our Lingkod Pag-IBIG On Wheels, which are currently going around the country, ready to receive loan applications from members, particularly those from underserved and calamity-stricken areas." (PR)