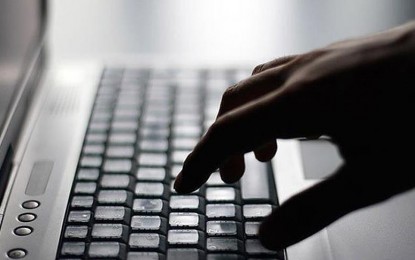 MANILA – Cybersecurity company Palo Alto Networks reported that incidents of ransomware, a malicious software that blocks access to a computer system demanding money to be paid to unlock it, in the Philippines surged by 57.4 percent in 2022.
Eleven ransomware attacks were reported in the country last year, said the Unit 42 Ransomware and Extortion Report released on Wednesday.
Most of these cyberattacks targeted those in the manufacturing, professional, and legal services sectors, and state and local governments.
The Philippines is the fourth most attacked by ransomware groups in Southeast Asia in 2022, with incidents here accounting for 12 percent of total ransomware cases in the region.
Thailand posted 28 cases last year, the highest number of reported ransomware attacks in the region, followed by Singapore with 18 and Indonesia with 14. Malaysia had 11 incidents and Vietnam had nine.
Ransomware attacks in the Asia Pacific region in 2022 reached 302, higher by 35.4 percent than its previous report.
"Ransomware groups have been observed layering extortion techniques for greater impact, with the goal of applying more pressure on organizations to pay the ransom. Some of these tactics include encryption, data theft, distributed denial of service (DDoS), and harassment," Palo Alto said.
The cybersecurity firm said the most common extortion tactic is data theft.
"Globally, ransomware demands continued to be a pain point for organizations this past year, with payments as high as USD7 million (PHP383 million) in cases that Unit 42 observed," the company noted.
The report added that the global median ransom demanded by attackers was USD650,000 (PHP35.5 million), while the median ransom payment was USD350,000 (PHP18.9 million) "indicating that effective negotiation can drive down actual payments". (PNA)