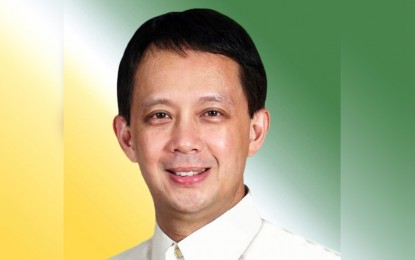 MANILA – Northern Samar 1st District Representative Paul Ruiz Daza has urged his colleagues in the House of Representatives and officials of Professional Regulatory Commission (PRC) to consider implementing "alternative licensing routes" wherein a professional may acquire a license without taking the licensure exams.
In a news release on Wednesday, Daza cited PRC data which showed that the average passing rates in 36 professions from 2017 to 2022 was only 40.81 percent.
He particularly lamented how Certified Public Accountants (CPA), fishery technologists, and agriculturists have "staggeringly low" 24.36 percent, 33.18 percent and 36.92 percent passing rates, respectively.
He said the students or graduates themselves must not be blamed.
"Ito pong mga (these) board exams are anti-student, anti-poor and arbitrary. Hindi po iyan kasalanan ng students (This is not the students' fault)," he said, adding that lawmakers and the government, particularly the Commission on Higher Education (CHED) and PRC, "need to find solutions."
Daza urged his fellow legislators and the regulators to recognize the need for such alternatives due to the current living situation of the average Filipino.
"Many of these graduates are from poor and disadvantaged groups and it is truly disheartening that they could not pursue their much-sought profession because they could not pass the board exams," Daza said.
Daza said one of the alternative licensure paths is through an apprenticeship program.
He said aspiring professionals may instead be allowed to practice their profession under a licensed professional for a significant period, and then be qualified to be licensed pending performance requirements and related training certificates.
"To quote an esteemed American educator, there is indeed great injustice in telling our youth that education is the key, while the supposed educators continue to change the lock," he said. "It is my sincere hope that this privilege speech would be but the first step in unlocking a more enlightened and inclusive path for our graduates and professionals." (PNA)