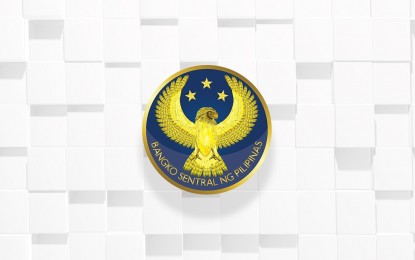 MANILA – The rate of the Bangko Sentral ng Pilipinas' (BSP) term deposit facility (TDF) rose on Wednesday and demand was strong ahead of the Holy Week holidays.
The average rate of the seven-day facility rose to 6.6563 percent from the 6.6152 percent during the auction last March 22, and the 14-day's to 6.6574 percent from last week's 6.6390 percent.
The BSP lowered the offer volume for the one-week facility to PHP140 billion from last week's PHP180 billion. This tenor was fully awarded after bids amounted to PHP173.232 billion.
However, offering for the two-week facility was kept at PHP100 billion, which was also fully awarded. Total bids reached PHP126.306 billion.
In a statement, BSP Deputy Governor Francisco Dakila Jr. said range of yields accepted this week for the one-week facility "narrowed to 6.5500-6.7124 percent, while that for the 14-day also narrowed to 6.5720-6.6985 percent."
"The results of the TDF auction reflected market participants' high demand for both tenors following the BSP's monetary policy meeting on 23 March and liquidity preferences in anticipation of the Holy Week holidays. Moving forward, the BSP's monetary operations will remain guided by its assessment of the latest liquidity conditions and market developments," he said.
The BSP's policy-making Monetary Board (MB) last week hiked the central bank's key rates by 25 basis points after citing that domestic inflation rate in most part of the year is expected to remain above the government's 2 to 4 percent target band.
Last week's hike in the BSP's key rates brought the total increase to 425 basis points since May 2022. (PNA)