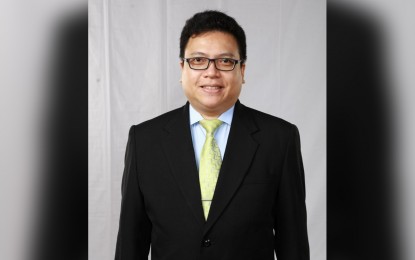 MANILA – Developments on United States inflation rate and price movements of oil and other commodities in the global market are seen to contribute to the movements of registered foreign portfolio investments to the Philippines in the coming months.
On Friday, the Bangko Sentral ng Pilipinas (BSP) reported the reversal to net outflows of foreign investments registered with the central bank, otherwise known as hot money, due to the speed it comes in and out of the country, amounting to USD531 million, from the USD292 million net inflows in the previous month.
Rizal Commercial Banking Corporation (RCBC) chief economist Michael Ricafort, in a commentary, said the net hot money outflows last month, which is a result of the total inflows of USD 680 million and total outflows of USD1.21 billion, was affected by market volatilities due to geopolitical concerns between the US and China, among others; and the slower-than-expected deceleration in some inflation gauges in the US.
He said that in the succeeding months, among the factors forecast to affect hot money flows to and from the domestic economy include inflation environments in the domestic economy and the US and well as developments on the US and global financial markets, movements in global oil and commodity prices and the banking issues in the US, among others.
He noted that for one, further deceleration of US inflation rate "would still support smaller Fed (Federal Reseve) rate hikes for the coming months in the quest to significantly bring down elevated US inflation."
Ricafort, meanwhile, cited that "recent concerns on some US bank failures increase the risk of US economic slowdown or even recession, thereby could also lead to a possible Fed rate pause or even potential Fed rate cuts, going forward."
He also said that decline in individual income taxes starting January this year, in accordance with the Tax Reform for Acceleration and Inclusion, but excludes the highest income bracket, "could help boost consumer spending, which accounts for at least 75 percent of the local economy."
"(The lower individual income taxes serve as) a de facto stimulus and would be a relief amid higher prices/inflation recently; but could lead to some foregone government revenues and widen the government's budget deficit though mitigated by any corresponding increase in sales taxes/VAT in view of the increased take home pay and consumer spending," he added. (PNA)