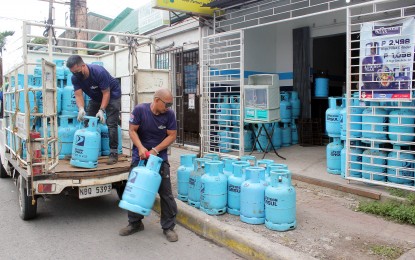 MANILA – Oil companies have implemented a big-time price rollback on liquefied petroleum gas (LPG) starting April 1.
In separate advisories, Petron and Phoenix LPG said they slashed LPG prices by PHP9.20 per kg., while Solane said it cut LPG prices by PHP9.18 per kg.
The adjustments translated to a decrease of PHP100.98 to PHP101.20 for an 11-kg. household LPG cylinder.
Prices of AutoLPG also declined by PHP5 per liter for Cleanfuel; PHP5.14 per liter for Petron; and PHP5.15 per liter for Phoenix.
The price adjustments reflected the movement of gas prices in the international market for this month. (PNA)