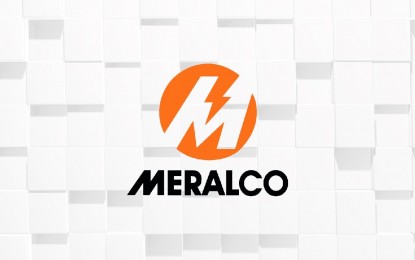 MANILA – The Manila Electric Company (Meralco) is expanding its interruptible load program (ILP) capacity to 616 megawatts (MW) from the current 560 MW.
This, as Meralco secured another commitment from Ayala Property Management Corp. (APMC) for an additional de-loading capacity of 56 MW.
"This would bring the real estate firm's total commitment to 144 MW from 88 MW and expand the distribution utility's ILP capacity to 616 MW from 560 MW currently," it said in a statement Monday.
The ILP program aims to manage energy demand from large-load customers by requesting them to utilize their own generator sets or reducing their operations, instead of relying on grid power.
This helps to prevent power outages in households during red alert situations or when the power supply is inadequate to meet the demand.
"Electricity consumption historically rises during the dry months because of the increased use of cooling appliances. That's why we, in Meralco, continue to share a wealth of energy efficiency tips, not only to help our customers better manage their power consumption, but also to encourage its adoption as a way of life," Meralco spokesperson and vice president for corporate communications Joe Zaldarriaga said.
Currently, Meralco has 117 companies across its franchise areas for its ILP. (PNA)