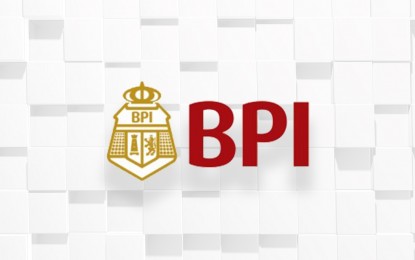 MANILA – An executive of Ayala-led Bank of the Philippine Islands (BPI) discounts an increase in bad loans following the hikes in the Bangko Sentral ng Pilipinas' (BSP) key policy rates.
BPI president and chief executive officer (CEO) Jose Teodoro Limcaoco said there is no significant rise in non-performing loans (NPLs) as some borrowers just requested for longer payment terms for housing and automotive loans, thus "affordability is still there."
"We're not seeing any rise in NPLs. People are very judicious about the use of credit, which is good," he said in a press briefing Wednesday.
The BSP's key rates have been increased by a total of 425 basis points since May 2022 to help address the elevated inflation rate and ensure healthy interest rate differential with the United States.
Meanwhile, the bank has launched its upgraded banking app that will allow users to easily navigate, provides updated online processes, and will provide financial advice through artificial intelligence (AI) in the near term.
BPI platforms business head Fitz Chee said around 50,000 downloads have been recorded for the new app since February 2022 after it was made available through the Google Play Store and the iOS App Store.
He encouraged the nearly 6 million clients who are enrolled in the digital banking app to download the upgraded app and expect these to be onboard by end-December this year.
He said BPI clients who are enrolled on the digital platform accounts for around 60 percent of their about 9 million clients, which shows that most of their clients have really shifted towards digital transactions.
Chee said some clients, both individual and corporate located both in Metro Manila and outside the National Capital Region (NCR), still prefer going to the branches to have physical transactions due to several factors, such as demographics and acceptance of technology.
"In BPI, we do a phygital (physical and digital) approach because we understand that there are some clients who may not be fully digital… they want to transact with a person, talk to somebody instead of doing it online," he added. (PNA)