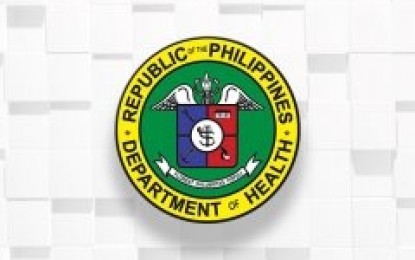 MANILA – The number of people living with human immunodeficiency virus (PLHIV) nationwide is expected to double this year, reaching 364,000 cases.
In a media forum on Friday, Department of Health National HIV Surveillance Officer Noel Palaypayon said a downward trend in the number of HIV infections is observed worldwide but is on the rise in the Philippines.
"We have already seen a 30 percent decrease in annual infections between 2010 and 2021, looking at the global scale. In 2021, based on HIV global data, there are 38.4 million PLHIVs, 1.5 million were newly infected, and 650,000 have died from AIDS (acquired immunodeficiency syndrome)-related illnesses," he said.
In the same year, the country logged 21,400 individuals newly infected with HIV, which is a 327-percent increase in annual infections between 2010 and 2021.
"The new infections are projected to continuously increase in the next years. The estimated PLHIVs in the Philippines could reach 364,000 by 2030 which is a two-fold increase from the estimated PLHIV by the end of 2022," he said.
From 1983 to February 2023, a total of 112,028 HIV cases were recorded nationwide.
The average of newly-diagnosed cases per day increased to 47 this year from nine infections daily in 2012.
"Looking into the trend of infections, nearly half of the new infections ay galing sa kabataan (are from the youth) aged 15 to 24 years old," he said.
The DOH's latest data registry showed a 16-percent increase in cases among teenagers aged 15 to 19 and a 30-percent increase among young adults aged 20 to 24.
Palaypayon emphasized the HIV epidemic in the country is concentrated on the key and vulnerable populations -- men having sex with men, transgender women, female sex workers, people who inject with drugs, young population, and women and children.
He said the cycle of HIV transmission could be ended if the key and vulnerable populations have access to preventive services and are practicing protective behavior.
PLHIVs must be diagnosed and placed under antiretroviral therapy, he added.
Earlier, DOH officer-in-charge Undersecretary Maria Rosario Vergeire said both HIV testing and treatment are offered for free at local government units.
The DOH and the Philippine National AIDS Council have developed action plans to address the high number of HIV cases, harmonized with the previously developed 7th AIDS Medium Term Plan that highlights the five strategic pillars of the master plan: Prevent, Treat, Protect, Strengthen and Sustain. (PNA)