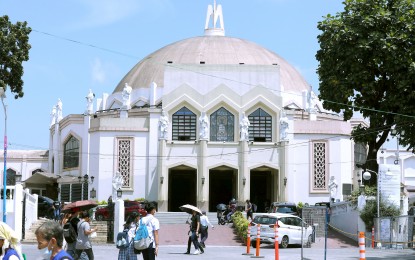 ANTIPOLO CITY – The local governments of Antipolo and Buk-gu in South Korea on Tuesday signed a memorandum of understanding (MOU) toward closer economic ties and seamless information exchange between the two jurisdictions.
The landmark document was signed by Mayor Casimiro Ynares III and Buk-gu Mayor Mun Il in ceremonies held at the Antipolo City Hall.
In an interview, Lloyd Libutan, executive assistant to the mayor of Antipolo, said the MOU provides for the sharing of information deemed useful for mutual economic development.
The parties also agreed to work together to develop and expand both economies, "in accordance with the principle of mutual benefit," the document stated.
Libutan added that with the MOU in place, Antipolo and Buk-gu are now set to embark on a "partnership for successful economic development exchanges and cooperation."
The MOU signing highlighted the visit by a 10-member South Korean delegation led by Mayor Mun Il.
Following the document's signing, the foreign visitors received from their host the tokens consisting of local delicacies such as "suman" or glutinous rice cake and "kasuy" or cashew nuts which are sought-after products of Antipolo, Libutan said.
Buk-gu, also known as Buk District, is an autonomous district situated in the northern part of Gwangju City, which is South Korea's sixth-largest metropolis. (PNA)