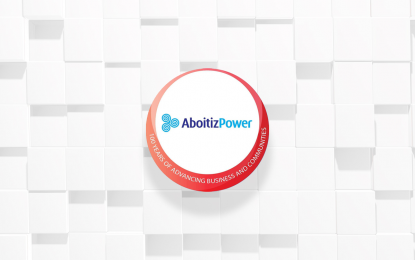 MANILA – AboitizPower president and chief executive officer Manny Rubio said on Monday the business partnerships the company forged during the official visit of President Ferdinand R. Marcos Jr. to Japan in February are making progress.
In a virtual media briefing, Rubio said JERA Co., Inc. targets to begin its ammonia co-fired power plant by 2030.
"JERA has made a commitment that by end of 2030, they will be firing 30 percent ammonia and then coal. And then (by) 2040, 2050, full ammonia firing," he said.
During the official trip of Marcos in Japan last February, AboitizPower and JERA signed a memorandum of understanding (MOU) to explore "greener fuel", such as the use of ammonia and hydrogen in power generation.
AboitizPower and JERA will be undertaking feasibility studies for this technology.
The power firm also inked deal with Kawasaki Heavy Industries Ltd., IKS Co., Ltd. and Amber Kinetics that will innovate the renewable energy sector.
"On the other hand, the one with Kawasaki, we've already stated that the parties will leverage their respective new generation technologies and expertise to optimize the use of renewable energy and the development of the renewable energy in the Philippines," Rubio said.
He said Kawasaki has developed inverter control technology virtual synchronous generator (VSG), which mimics the operation characteristics of traditional condenser.
"The energy storage actually comes in much quicker than any conventional synchronous condenser to make sure that the lines of the grid remain stable," he added.
These partnerships will help the company achieve its energy transition program and support the country's renewable energy goals. (PNA)