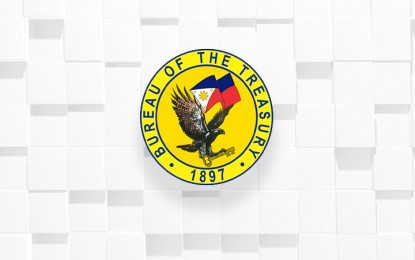 MANILA – The Bureau of the Treasury (BTr) fully awarded on Wednesday the re-issued 10-year Treasury bond.
Total tenders reached PHP61.8 billion, 2.5 times the PHP25 billion offer.
The BTr raised the full program of PHP25 billion, bringing the total outstanding volume for the series to PHP295 billion.
The reissued bond, which has a remaining term of five years and eight months, fetched an average of 5.925 percent, lower than the original coupon rate of 6.875 percent set on its first issuance in January 2019.
It was also lower than the 5.985 percent current secondary market benchmark rates.
In a message, Rizal Commercial Banking Corporation (RCBC) chief economist Michael Ricafort said the lower average bond auction yield was amid the recent decline in global crude oil prices as well as the strong peso exchange rate.
He said both factors could lead to more rollbacks in local fuel pump prices and could also help ease overall inflation.
Meanwhile, Ricafort said the large maturities of 7-year T-bond "added to liquidity in the financial system and somewhat added to the demand for government Treasury bonds in the market." (PNA)