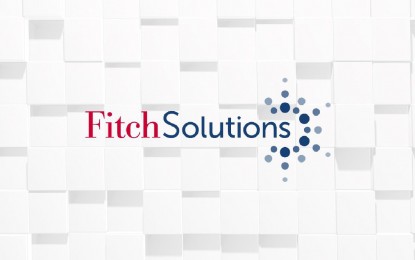 MANILA – The BMI, a unit of Fitch Solutions, has projected that the Philippines' household spending this year would settle at 5.5 percent as consumer confidence continues to recover since its all-time low in the second quarter of 2022, the height of the pandemic.
The research group said the consumer spending outlook in 2023 is lower than the 8.7 percent estimated growth for 2022 due to elevated inflation over the past few months.
"Inflationary forces will remain elevated across 2023, but nominal income growth is still forecast to outpace inflation, which ensures real income growth for consumers, giving greater propensity for spending. However, inflation is likely to remain elevated, and we expect the central bank to tighten monetary policy further in an attempt to maintain control," the BMI said in its commentary released to the media on Wednesday.
From 2023 to 2027, the BMI sees consumer spending in the Philippines settle at an average of 5.9 percent.
"The slowdown in growth is in line with expectations, but the pace of deceleration was more modest than predicted. Elevated energy prices and tightening monetary policy will result in further deceleration during the forecast period," it added.
The Fitch Solutions unit also said it expects inflation to go beyond the central bank's target of 2 percent to 4 percent this year.
It added that inflation may continue to worsen this year to 6.5 percent from 5.8 percent in 2022. (PNA)