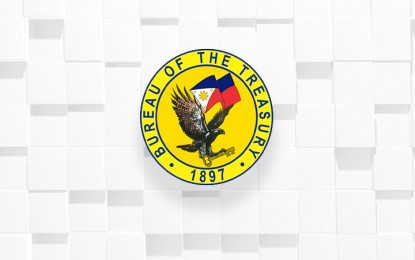 MANILA – The Bureau of Treasury (BTr) partially awarded on Monday the 91-day and 182-day Treasury bills (T-bills).
"Results were mixed in today's Treasury bill auction as the auction committee decided to fully award bids for the 364-day T-bills while partially awarding the 91-day and 182-day securities," the BTr said in a statement.
The 364-day T-bills fetched an average rate of 6.211 percent while the 91-day and 182-day securities were capped at 5.891 percent and 6.109 percent, respectively.
The BTr offered all tenors for PHP5 billion each.
Tenders for the three-month debt paper reached PHP10.268 billion with BTr only accepting PHP3.06 billion.
The 182-day T-bills were also oversubscribed with tenders amounting to PHP13.14 billion while BTr only accepted PHP3.03 billion.
Tenders for the one-year T-bills, meanwhile, amounted to PHP21.946 billion.
In a message to reporters, National Treasurer Rosalia de Leon said the BTr decided to partially award the 91-day and 182-day T-bills "to align with secondary levels."
With its decision, the BTr raised PHP11.1 billion of the PHP15 billion total offering.
Rizal Commercial Banking Corporation (RCBC) chief economist Michael Ricafort said the Treasury bill auction yields mostly corrected slightly lower week-on-week after the latest headline inflation hit an eight-month low of 6.6 percent which was better than market estimates.
Ricafort said other factors include the possible pause on local policy rates on May 18, the decline in global crude oil prices, and the United States dollar/peso exchange rate which currently is in three-week lows. (PNA)