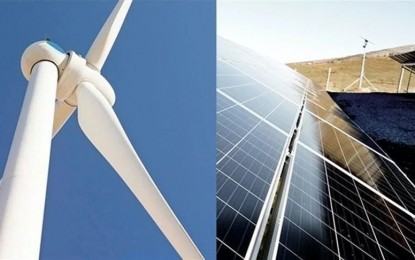 DHAKA, Bangladesh – Global leaders should scale up the use of renewables and accelerate the energy transition for boosting regional climate resilience, a new study by the United Nations said.
"The region needs to strengthen multilateral, sub-regional and regional power connectivity by developing enabling frameworks, such as intergovernmental agreements on energy cooperation and interconnection," said the study by the United Nations Economic and Social Commission for Asia and the Pacific (ESCAP).
The Race to Net Zero: Accelerating Climate Action in Asia and the Pacific further recommends developing a regional green power corridor framework that would present scenarios for the increased deployment of renewable energy.
It also underscored boosting technical cooperation to develop and promote regional fuel efficiency and minimum energy performance standards to boost energy efficiency and reduce manufacturing costs.
"The region needs to expand climate-smart trade, including by incorporating climate-related provisions in RTAs (Regional Trade Agreements) and adapting non-tariff measures to boost the positive impacts of trade on climate action," the report said, recommending the creation of a regional fund that defrays the costs of preparation of low-carbon transition.
Referring to the lack of preparedness to support adaptation and mitigation efforts, the study said the average annual economic losses caused by natural and biological hazards in the regions are estimated at $780 billion.
"This is forecast to rise to $1.1 trillion in a moderate climate-change scenario and $1.4 trillion in a worst-case scenario," it said.
Asia Pacific 'more vulnerable'
The study warned that most countries in Asia and the Pacific are insufficiently prepared to face extreme weather events and natural disasters.
According to the study, the Asia Pacific region suffers the worst consequences of climate change, "a key perpetrator, accounting for over half of the world's greenhouse gas emissions."
"This share is increasing as populations grow and economies continue to be powered by fossil fuels," the study said.
It warned that adverse weather conditions are growing in intensity and frequency due in part to climate change.
Assessing the overall global climate change impacts, the report said that over the past 60 years, temperatures in Asia and the Pacific have increased faster than the global mean.
"Six of the top 10 countries most affected by disasters are in the region (Asia and the Pacific), where food systems are disrupted, economies damaged, and societies undermined," the study unveiled.
"Measures to put the economies of Asia and the Pacific on a low-carbon pathway, and adapt and become more resilient to the impacts of climate change, must be front and center of the region's post-pandemic recovery," said Armida Salsiah Alisjahbana, United Nations under-secretary-general and executive secretary of ESCAP.
The research, however, noted that the sum of countries' actions in nationally determined contributions to cut emissions and adapt to climate change falls short of the required ambition under the Paris Agreement.
"A 16% increase in greenhouse gas emissions from 2010 levels is forecast, a world away from the 45% reductions needed to keep warming within 1.5°C. Without decisive action, global warming will remain a central driver of poverty and inequality in the region," the study said. (Anadolu)