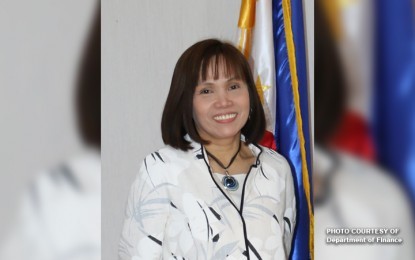 MANILA – The government is eyeing to issue its planned retail dollar bond offer in the third quarter of the year, the Bureau of Treasury (BTr) said.
In a press briefing, National Treasurer Rosalia de Leon said the government is planning to raise USD2 billion from the offering.
The government was originally planning to issue the retail dollar bond offer last year.
"We are looking for a more comfortable exchange rate," De Leon said, adding that the peso closed at almost PHP56 versus the US dollar on Friday.
"It's a moving target, we're now looking at the third quarter maybe. Before we were able to raise USD1.5 billion so we're hoping to surpass that. Let's say USD2 billion as aspiration," De Leon said.
The government was able to raise as much as USD1.59 billion through its onshore retail dollar bond offer in 2021.
"When we were discussing with overseas Filipino workers, there are arrangements na we have to make, especially those who will open dollar accounts. Apparently, there are fees, so we are going to the agent banks to consider waiving those fees. We want to make sure that all arrangements will be made so we will have a good reception for the RDBs," said De Leon.
She added that the government is looking at market conditions.
"We really have to look at market conditions. So we'll have a bigger volume, we really have to arrange the waiving of fees," she said.
"We are marketing to OFWs because of all the platforms we have. Bonds.Ph, LANDBANK mobile app, selling agent, we have a very strong participation," De Leon added. (PNA)