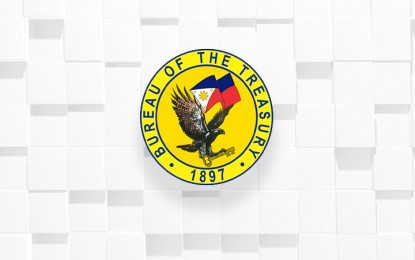 MANILA – The Bureau of Treasury (BTr) on Monday fully awarded the bids for Treasury bills (T-bills) at lower rates.
The 91-, 182-, and 364-day T-bills fetched average rates of 5.874 percent, 5.991 percent, and 6.028 percent, respectively.
These were at 5.891 percent, 6.109 percent, and 6.211 percent for the three-month, six-month, and one-year papers, respectively, during the auction last May 8.
The BTr said the auction was four times oversubscribed with total bids reaching PHP59.6 billion.
With its decision, the BTr raised the full program of PHP15 billion for the auction.
"Treasury bill auction yields again corrected lower for the 2nd straight week after strong signals recently on a possible pause in local policy rates on Thursday, May 18, 2023, as well as recent signals on a possible cut on banks' RRR (reserve requirement ratio) as early as June 2023," Rizal Commercial Banking Corporation (RCBC) chief economist Michael Ricafort said in a comment.
Ricafort said the lower yield was also amid a possible cut in local policy rates as early as August this year if inflation continues to ease and if the Federal Reserve starts to cut rates. (PNA)