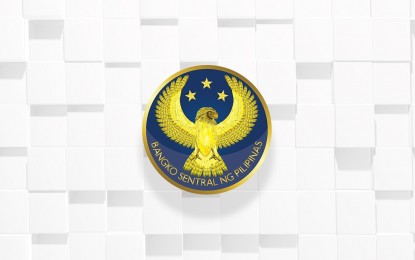 MANILA – Economists are now looking at the possible reduction in banks' reserve requirement ratio (RRR) as early as June this year after the Bangko Sentral ng Pilipinas (BSP) kept its key rates steady on Thursday.
BSP policy-making Monetary Board (MB) maintained the central bank's key rates after citing the deceleration of domestic inflation rate, with the April 2023 level at 6.6 percent, down from the 14-year high of 8.7 percent last January.
BSP Governor Felipe Medalla noted the need to cut the RRR because the relief measures that allowed banks' lending to small and medium enterprises (SMEs) as qualified RRR compliance will mature in June.
Rizal Commercial Banking Corporation (RCBC) chief economist Michael Ricafort, in a report, said market players are now considering a possible RRR reduction by June after the hint from the central bank.
This, he said, is among "the options to ease monetary policy other than a local policy rate cut especially if there is no Fed (Federal Reserve) rate cut yet by then."
He forecasts the next possible adjustments in the central bank's key rates "as early as August 2023/second half of 2023 if inflation eases further and if the Fed starts to cut rates by then amid signals to maintain the interest rate differential at 100 basis points to help stabilize the peso exchange rate and overall inflation."
"Local policy rates would still be largely a function of future Fed rate moves (pause or cut) as well, fundamentally, the local inflation trend, and the behavior of the peso exchange rate, which affects import prices and overall inflation," he said.
The last adjustment in the RRR was made in 2020 when it was slashed by 200 basis points to 12 percent for the universal and commercial banks (U/KBs), one of the highest in Asia.
RRR is the proportion of the deposits that a financial institution must hold in reserve's as cash to have the available liquidity needed in case of sudden withdrawals.
Relatively, ING Bank senior economist for the Philippines Nicholas Mapa, in a report, also sees an adjustment in the RRR by June.
"We expect the BSP to maintain policy rates at 6.25 percent in the coming months while reducing RR by 200 bps (basis points) to 10 percent in June," he said.
Mapa dubbed the BSP's rate decision during the day as "prudent" but noted that monetary authorities "did leave the door open for potential action should data evolve in a manner that would require additional policy moves."
"The central bank did admit that risks to the inflation outlook are tilted to the upside, but it also believes that inflation will revert to target by the fourth quarter of 2023," he said.
He said the pause in the central bank's key rates was made "to tackle elevated core inflation while also refraining from hiking rates given lower 2023 and 2024 inflation forecasts."
"We expect BSP to keep policy rates steady in the near term while standing ready to tighten further should inflation trends reverse," he added. (PNA)