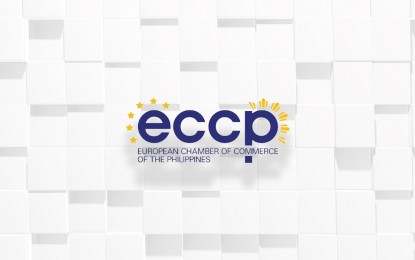 MANILA – The European Chamber of Commerce of the Philippines (ECCP) is pushing for a tariff-free measure for automotive vehicles and components under the possible free trade agreement of the European Union and the Philippines (EU-PH FTA).
In its advocacy paper on automotive industry, the ECCP said adopting this measure in the EU-PH FTA could bring down prices of European car brands and could compete with vehicles coming from Asia.
"The ECCP strongly supports adopting measures in the EU-Philippines Free Trade Agreement that eliminate import duties for automotive vehicles and automotive parts from the European Union with immediate effect upon ratification," the ECCP said.
It added that European brands tend to lose out in the Philippine market compared to Asian counterparts as the latter benefit from preferential tariff rates from existing bilateral and multilateral FTAs.
The business groups noted that European automotive brands are subject to several taxes and duties, such as customs, value-added tax and excise tax, which raise the cost of vehicles by nearly 102 percent.
"Adopting these measures will ensure that European automobile brands are more competitive in the local market," the ECCP said.
For this year's advocacy paper, the ECCP emphasized the need to resume negotiations for the EU-PH FTA.
"The ECCP and its Automotive Committee believe that an FTA between the EU and the Philippines will level the playing field for European firms to prosper in the country and offer consumers wider options that can compete in terms of high-quality sustainability and safety standards," the group said.
Citing data from the Department of Trade and Industry, the advocacy paper stated that the Philippines has one of the lowest numbers of trade deals among members of the Association of Southeast Asian Nations, with only 10 FTAs, compared to Singapore's 27 bilateral and multilateral FTAs, Malaysia with 17, and Thailand, Indonesia, and Vietnam with 15 trade deals each.
"With this in mind, we support the government's renewed interest to resume talks on the Philippine FTA with the trade bloc," the ECCP said. (PNA)