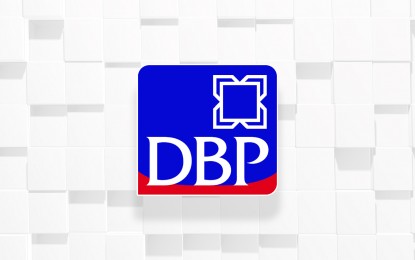 MANILA – State-owned Development Bank of the Philippines' (DBP) net income rose 17 percent to hit PHP1.23 billion in the first three months of 2023, compared to the PHP1.05 billion posted during the same period last year.
Higher interest income from expanded lending activities to critical sectors of the economy as a result of increased economic activity fueled the double-digit growth in its bottom line, according to a news release Friday, quoting DBP president and chief executive officer Michael de Jesus
"DBP's resurgent financial performance in 2023 is an attestation of its stability as a government financial institution," de Jesus said.
"We shall continue to build on this growth trajectory and carry on our mandate of being a catalyst of growth in areas where economic activities are limited and most needed."
DBP is the eighth largest bank in the country in terms of assets and remains a relevant and reliable partner of the national government in serving the financing needs of strategic and critical economic sectors, particularly infrastructure and logistics, micro, small and medium enterprises, social services and the environment.
De Jesus said DBP has maintained its strong fiscal position, registering a 50-percent increase from its first-quarter net income target of PHP820 million with gross loan portfolio reaching PHP547-billion, which is slightly up by 2 percent from the PHP539 billion recorded during the same period in 2022.
He said as of end-March this year, loans for infrastructure and logistics totaled PHP285.235-billion, while the outstanding portfolio for social infrastructure and community development amounted to PHP107.842 billion.
"Bulk of our releases or about 55.2 percent of the Bank's loan portfolio were released to bankroll infrastructure development initiatives in support of the national government's "Build Better More" program, majority of which are located in the National Capital Region, Central Visayas, Davao, and Central Luzon," de Jesus said.
DBP provided PHP35.82 billion in loans for the agriculture sector; PHP78.54 billion for other developmental loans such as financial and insurance activities, including manufacturing, wholesale and retail trade and food services; PHP54.166-billion for environment-related projects; and PHP30.604 billion to support micro, small and medium enterprises.
De Jesus said in spite of DBP's increase in provision for credit losses by PHP765 million, it exceeded its target income for the first quarter of 2023.
The DBP likewise registered a modest capital increase of four percent to PHP80.189 billion from the PHP76.82 billion recorded during the same period in 2022.
"DBP remains on track to keep its position as one of the most relevant and stable government financial institutions in the country," de Jesus said. (PNA)