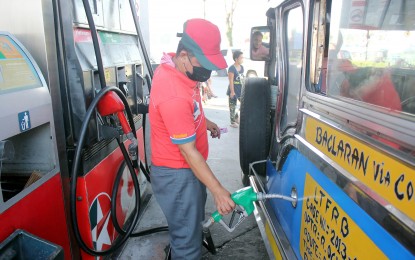 MANILA – Oil firms will adjust prices of gasoline and kerosene effective Tuesday.
In separate advisories, Caltex, Cleanfuel, Petro Gazz, PTT, Seaoil, and Shell said they will increase gasoline prices by PHP1 per liter.
On the other hand, Caltex, Seaoil, and Shell will roll back kerosene prices by PHP0.35 per liter.
There will be no movement for diesel prices.
Other oil firms are expected to follow suit.
Last week's price adjustments brought gasoline prices higher by PHP8.60 per liter since the start of the year.
Lower prices of diesel and kerosene were posted since the start of 2023 at PHP0.75 and PHP2.70 per liter, respectively. (PNA)