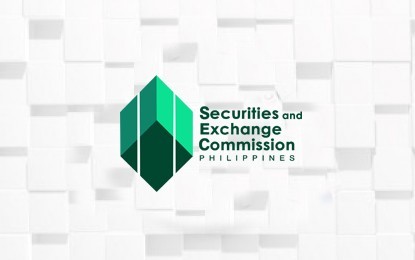 LEGAZPI CITY – The Securities and Exchange Commission-Bicol (SEC-5) is reminding over 8,000 non-compliant, revoked and suspended corporations and associations in the region to avail and take advantage of the extended period of penalty amnesty.
Arlyn Joy Alarcon, SEC-5 information officer, said eligible companies have until June 30 to finish their amnesty applications.
"For non-compliant, we have 5,007 corporations or associations while for suspended and revoked, we have 3,436; that's 8,443 in all. These companies need to submit their expression of intent to avail of the amnesty until June 30 with a PHP5,000 fee for non-compliant and PHP3,060 for revoked and suspended," Alarcon said in an interview on Wednesday.
She said after June 30, the corporations and associations that did not comply or avail of the amnesty will have to pay fines and penalties.
"With the amnesty, all violations of the corporations were forgiven. If they do not avail, all the violations will have a corresponding penalty and will result in significantly higher fines," she added.
The SEC recently announced that it was extending the amnesty period for the late and non-filing of general information sheets (GIS), annual financial statements (AFS) and official contact details as per SEC Memorandum Circular No. 6, Series of 2023.
Alarcon said firms now have 90 days, instead of 45, from the date of penalty payment to submit their latest due annual reports.
In a statement, lawyer Norma Tan-Olaya, SEC-5 director, said SEC emphasizes the importance of timely compliance and adherence to regulatory requirements.
"Availing of the amnesty not only allows companies to rectify any filing deficiencies at a reduced rate but also demonstrates a commitment to transparency and good corporate governance practices. We then strongly encourage companies to avail of the amnesty to avoid the risk of facing steeper fines in the future," she said.
Based on the draft SEC Memorandum Circular, each offense will incur a 20-percent increase from the current rate.
For continuing violations, a monthly fine of PHP1,000 will be imposed on top of the base penalty until the required reportorial requirement is submitted. Penalties will progressively increase depending on the number of days beyond the allowed period.
Moreover, failure to comply with the submission of official contact details of the company as per Memorandum Circular No. 28 will automatically result in a penalty of PHP20,000.
As per SEC, the updated scale of fines and penalties is a means to effectively deter violations and ensure strict adherence of companies to current regulations. (PNA)