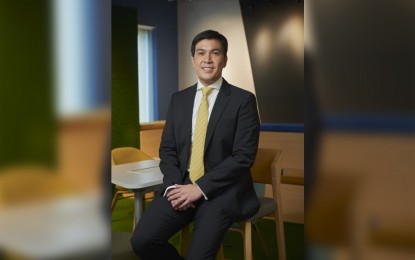 MANILA – Sun Life Investment Management and Trust Corporation (SLIMTC) forecasts the growth of the Philippine economy to remain robust expanding by 5.35 percent this year amid the base effects and external headwinds.
In a virtual briefing on Wednesday, SLIMTC president and chief investment officer Michael Enriquez said consumer spending, especially on non-food items, will help drive economic growth this year.

"We continue to expect consumer growth to be very robust especially now for the non-food spending like services and other things that we were not able to do back during the pandemic," he said.

Enriquez said tourism particularly is driving the sector amid the large numbers of foreign tourist from China, among others, before the pandemic.

He said boosting the economy are the expectations for a possible cut in banks' reserve requirement ratio (RRR) and the pause in the Bangko Sentral ng Pilipinas' (BSP) rate hiking cycle possibly until the end of 2023 due in part to the deceleration of inflation rate.

Inflation rate decelerated further to 6.6 percent last April after hitting 8.7 percent last January, the highest in 14 years.

SLIMTC forecasts inflation's mid-point this year at 5 percent, lower than the central bank's average inflation forecast of 5.5 percent.

Stabilization of domestic inflation rate and cuts in the central bank's key rates are seen to benefit the peso, which is projected to register a mid-point of 55-level against the US dollar, and the Philippine Stock Exchange index (PSEi), which is forecasts to hit its fundamental level of 7,775 points.

Enriquez said local shares are now more attractive given the stable currency, lower pressures on the peso given the more stable monetary policy spreads, drop in foreign ownership in the local bourse, and valuations that are closer to the low levels during the global financial crisis.

"There's a lot of room for the equity market to start recovering," he said, adding that emerging market equities now have the cheapest valuation but have a big upside potential.
The country's gross domestic product (GDP) expanded 7.6 percent last year and 6.4 percent in the first quarter of 2023. (PNA)