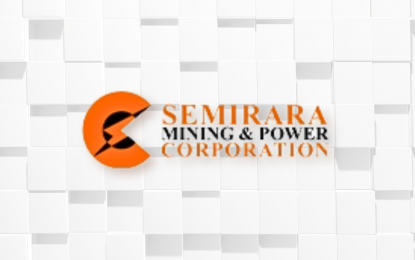 MANILA – Integrated energy company Semirara Mining and Power Corp. (SMPC) is set to make its second trial shipment to Japan this June in a bid to reduce its dependency on the Chinese market.
The company will export 50,000 metric tons (MT) of Semirara coal to Shikoku Electric Power Corp. for its 700-megawatt coal-fired ultra-supercritical power station.
"China is still our main foreign buyer but with their industrial output growing slower than expected, we want to develop other Asian markets like Japan," SMPC president and chief operating officer Maria Cristina Gotianun said in a statement on Thursday.
From January to March, Semirara coal shipments to China plunged by 50 percent from 2.2 million MT to 1.1 million MT, accounting for 72 percent of exports.
South Korea was a steady market at 300,000 MT, representing one-fifth of export sales. The rest of the exports went to Japan (5 percent) and Brunei (3 percent).
SMPC first made a trial shipment to Japan in January this year, selling 78,410 MT of mid-grade coal to J-Power, a utility company that operates coal, hydroelectric, wind, and geothermal power stations.
"For 2023, we are targeting to export around 30 percent of our full-year sales target of 15 to 16 million MT," Gotianun added.
In the first quarter, standalone coal revenues sank by 40 percent from PHP25.7 billion to PHP15.5 billion mainly due to the high base effect of record production, shipments, and selling prices.
Standalone reported net income slumped by 51 percent from PHP14.2 billion to PHP7 billion on topline weakness and a slower decline in cash costs. (PNA)