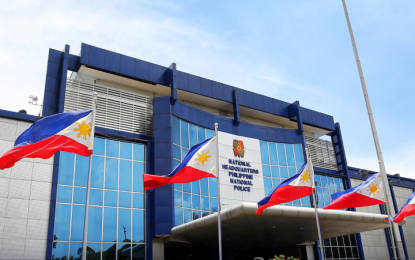 MANILA – The Philippine National Police (PNP) on Monday said it continues to monitor six regions where there are a reported presence of private armed groups (PAGs) and loose firearms ahead of the 2023 Barangay and Sangguniang Kabataan Elections (BSKE) scheduled Oct. 30.
"Ahead of the October elections, PNP units in six regions of the country are continuously monitoring the activities of three active PAGS and 45 potential PAGs with an estimated more or less 200 members with almost 400 firearms that may be used for partisan activities in the 2023 BSKE," PNP chief Gen. Benjamin Acorda Jr. told reporters during Monday's press briefing held at Camp Crame.
He said PNP's policing strategies have been adjusted to cope with the added requirements for a conducive peace and order environment that will guarantee secure, clean and fair elections in the country's more than 42,000 barangays.
"Our primary concerns include the existence of private armed groups and loose firearms. Also being monitored are the activities of communist terrorist groups and criminal gangs that, based on historical data, are known to act as armed goons for politicians during elections," he stressed.
As a result of the PNP's aggressive operations, Acorda said a total of 897 gang members belonging to 200 neutralized criminal gangs were arrested in 690 police-initiated operations while 10 other gang members died in these operations and 84 other gang members surrendered and yielded 124 firearms from the gangs' arsenal from January 1 to June 2.
In addition, Acorda said police operations against wanted persons and loose firearms remain on full steam in support of the overall security strategy for the 2023 BSKE.
From Jan. 1 until June 2 this year, PNP units have confiscated a total of 12,059 illegal firearms from 3,758 arrested persons who were in possession of these weapons. During the same period, the PNP received 7,032 firearms for safekeeping.
"Over the same five-month period, the PNP captured 30,591 wanted persons and accepted the surrender of 184 other wanted persons. Some of these operations resulted in armed encounters with arresting officers wherein 29 Wanted Persons died in lawful police interdiction," Acorda said.
Pursuant to Commission on Elections (Comelec) Resolution No. 10902, the 90-day election period for the 2023 Barangay and Sangguniang Kabataan Election will commence on Aug. 28, with the filing of certificates of candidacy.
Acorda said the PNP will strictly enforce all prohibited acts during the entire election period as enumerated under the Omnibus Election Code and resolutions passed by the Comelec.
"These prohibited acts include the bearing, carrying, or transporting firearms or other deadly weapons in public places including any building, street, park, private vehicle, or public conveyance unless authorized in writing by the Comelec and also prohibited during this period is the use of security personnel or bodyguards by candidates," he said.
The COC filing period for the 2023 BSKE will be from Aug. 28 to Sept. 2. (PNA)