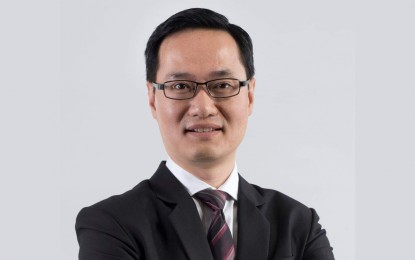 MANILA – D&L Industries expects to register free cash flow this year as the start of commercial operations of its new Batangas manufacturing plant nears.
During the online annual stockholders meeting on Monday, D&L president and chief executive officer Alvin Lao said the company posted an PHP890 million free cash flow in the first quarter of this year, a first in the last two years.
Capital expenditures in the first three month of the year stood at PHP451 million, down from the nearly PHP3.5 billion in 2022.
"As there are no major capex (capital expenditures) planned aside from the expansion plan in Batangas, the improvement in cash flows gives the company the financial flexibility to further reduce debt levels overtime," he said.
The commercial operation of its expansion facility is expected to boost the company's capacity to service additional clients around the globe through the offering more high-value coconut-based products.
"It will add needed capabilities to increase our relevance in the overall production chain and service new and biggest customers globally," Lao said.
In the first quarter of this year, the listed firm posted big earnings increase due mainly to the March sales.
Net income in January totaled to PHP152 million and this rose to PHP196 million in February and to PHP246 million in March.
"The weakness observed in the first two months of the year was mainly due to the high volume orders from prior periods coupled with the lingering effects of high inflation," Lao said.
Gross profit in the first quarter this year rose by 4 percent year-on-year to PHP1.4 billion due to improvement in sales mix and higher blended gross profit margin.
"Overall, the company expects recovery in the next couple of quarters as volumes seem to be coming back and as the company gears up for the start of commercial operations of its Batangas plant," Lao added. (PNA)