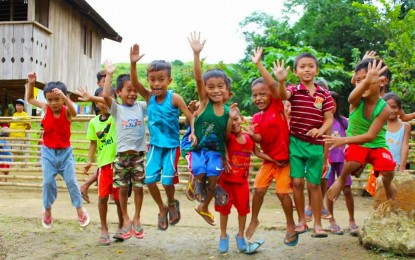 TACLOBAN CITY – At least 70 towns in Leyte and Samar provinces have been included in the World Bank (WB)-funded Philippine Multisectoral Nutrition Project (PMNP) that seeks to reduce the incidence of stunting.
As this developed, a team from the WB has been visiting the 70 areas in Eastern Visayas to monitor the pre-implementation activities of the three-year project, with full implementation expected to kick off before the end of the year.
The Department of Health (DOH) regional office here reported on Wednesday the team started their implementation support mission in the towns on June 6 and will end on June 9.
DOH Eastern Visayas Regional Director Exuperia Sabalberino said in a statement the foreign fund source has selected the region for the field visit considering that 70 out of 235 local government units covered by PMNP are in Leyte, Samar, Eastern and Northern Samar provinces.
The team will be focused on 22 areas in Leyte, 21 in Samar, 13 in Eastern Samar and 14 in Northern Samar.
"The support mission will feature a series of community engagement activities at the municipal and village levels, involving the community health care providers. It seeks to help the implementation teams better understand how a community-driven development approach will strengthen health and nutrition program implementation at the local level," Sabalberino said.
The team, accompanied by key officials from DOH and the Department of Social Welfare and Development, will focus their mission in the towns of Tolosa in Leyte as well as Maydolong and Hernani towns in Eastern Samar province.
Sabalberino said the project is designed to increase the utilization of a package of nutrition-specific and nutrition-sensitive interventions to curb malnutrition.
Records showed that among provinces in the region, Samar has the highest prevalence of stunting at 16.67 percent, followed by Eastern Samar (15.46 percent), Northern Samar (15.10 percent) and Leyte (14.99 percent).
At least 63,655 children under five years old in Eastern Visayas are stunted, the National Nutrition Council earlier said, citing the 2022 monitoring reports from local government units.
On June 22, 2022, the World Bank's Board of Executive Directors approved a USD178.1 million loan to support countries efforts to combat malnutrition in the country. (PNA)