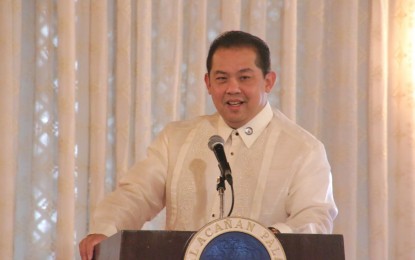 MANILA – Speaker Martin Romualdez on Thursday cited the united efforts of the Executive and Legislative branches of the government as a major contributing factor to the country's strong economic performance, following the improved outlook of World Bank for the Philippine economy.
In a report released Wednesday, the World Bank upgraded its 2023 gross domestic product (GDP) growth forecast for the country to 6 percent from 5.4 percent in December last year and 5.6 percent in April.
"This upgraded forecast reinforces the positive trajectory of the Philippine economy and demonstrates that we are on the right track towards recovery and progress. It is a testament to the resilience of our people, the dynamism of our businesses, and the stability of our economic fundamentals," Romualdez said in a statement.
"The comprehensive and inclusive economic agenda of the administration of President Ferdinand R. Marcos Jr., as well as the collaborative efforts between the Executive and Legislative branches, have proven fruitful in fostering an environment conducive to growth," he added.
He also commended the collective efforts of the country's economic managers, lawmakers and all stakeholders who have contributed to this positive development.
He reiterated that the House of Representatives remain focused on passing the necessary legislations to further boost the country's economic growth.
"As the House amply demonstrated, we remain committed to implementing policies that will further stimulate economic activity, attract investments, and generate employment opportunities for our fellow Filipinos," he said.
"We will not allow any distraction to derail our efforts at finding appropriate and timely solutions to the problems affecting the lives of our people," Romualdez said.
The House approved 33 out of 42 bills listed as priority measures of Marcos and adopted by the Legislative-Executive Development Advisory Council (LEDAC) during the First Regular Session of the 19th Congress.
The lower chamber also processed a total of 9,600 measures, consisting of 8,490 House bills, 1,109 resolutions and one petition. (PNA)