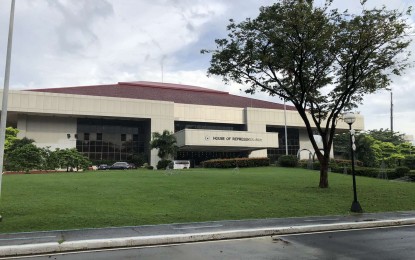 MANILA – The Philippines should perform better than the World Bank's (WB) economic outlook, with help coming from Congress by working on measures that would sustain the country's economic growth.
The WB on Wednesday revised upward its Philippine economic growth projection this year to 6 percent from the previous 5.6 percent as strong domestic demand is expected to drive progress.
By remaining focused on helping the administration and the House leadership in keeping the economy on the high growth path, Senior Deputy Speaker and Pampanga 3rd District Rep. Aurelio Gonzales Jr. said on Friday that more investments will come in and would subsequently create jobs and income opportunities for the Filipinos.
He said the first nine months in office of President Ferdinand R. Marcos Jr. "were a high growth period," noting that the economy grew by 7.6 percent and 7.2 percent in the third and fourth quarters of 2022, respectively, and by 6.4 percent in the first quarter of this year.
"So, barring calamitous man-made and natural events, we should be able to do six percent and even beat the World Bank forecast this year," Gonzales said.
Economists, he said, are wont to say that a country has to be on a high economic growth path for several years to successfully reduce poverty among its population.
"The President has repeatedly declared that he wants to get poor Filipinos out of poverty. The Speaker (Martin Romualdez) and the House have been trying to help him achieve his goal. Let us all join hands in realizing this vision," he added.
Gonzales pointed out that the House has already accomplished a lot toward this end after approving 33 out of 42 priority administration bills during the first regular session of the 19th Congress.
"But much still has to be done. Let us continue working on measures that would improve the country's economic conditions and the investment climate. Let us do the additional reforms and improvements businessmen and investors, and especially our people, are clamoring for," he stressed. (PNA)