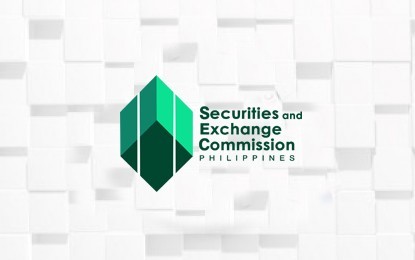 MANILA – The Securities and Exchange Commission (SEC) on Friday advised the public not to deal with two unauthorized investment entities operating without the necessary license from the commission.
In an advisory, SEC said Lushapple.ph entices the public through social media platforms to invest with promised earnings of up to 40 percent interest.
It said the entity also claims that investors would help expand their business, specifically in selling electronic devices, and would receive the said earnings without having to do anything.
Aside from Lushapple.ph, the SEC also warned against Way Home Store Philippines, Inc. which also offers investment through a scheme called "Tasking and Recharging".
The Tasking and Recharging scheme offers online jobs and requires prospective investors to perform tasks for the promise of receiving monetary rewards or commissions, it said.
"Moreover, this entity is found to be presenting a copy of a bogus or fake Certificate of Incorporation as a means to entice the public to invest therein," the SEC said.
It reminded the public that these groups' investment schemes resemble a pyramid scheme where investors earn through recruitment fees instead of the sale of actual products or services, and investors are paid using the contribution of new members.
"The commission remains unwavering in its efforts to stamp out illegal investment-taking activities through financial literacy campaigns and advisories to the public," the SEC added. (PNA)