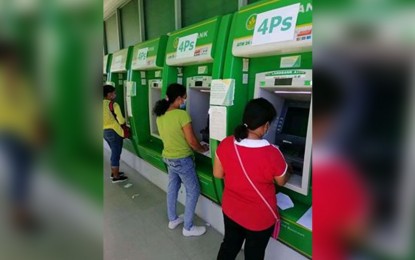 MANILA – The goal to have 70 percent of adult Filipinos with bank accounts will likely be achieved by the end of this year, Bangko Sentral ng Pilipinas (BSP) Governor Eli M. Remolona Jr. said.
In his speech during the BSP 30th Anniversary Reception for the Banking Community over the weekend, Remolona said more Filipinos are now part of the formal financial system.
"In our financial inclusion survey in 2021, 56 percent of [adults] in the country had a bank account, a significant increase from just 23 percent in 2017," he said.
"We're confident we will reach our target of 70 percent by this year," he added.
Based on the BSP's financial inclusion survey in 2019, only around 29 percent of Filipino adults had bank accounts.
Remolona said these accounts should provide the opportunity for people to build savings buffers, invest in their future and participate more actively in the digital economy.
According to Remolona, digitalization plays a crucial role to financial inclusion.
Aside from the increase in the number of Filipinos with bank accounts, he said the number of retail payments in digital form also went up.
"We're making some progress. At last count, 42 percent of retail payments were in digital form. This is up from just 1 percent ten years ago. That proportion should hit our target of 50 percent this year," Remolona said.
He noted that the BSP has so far issued licenses to 258 digital payment providers.
"Over time, we expect competition and network effects to result in a system where the most innovative, efficient and responsible providers truly respond to the needs of customers," he said.
The Philippine Statistics Authority also teamed up with the state-owned Land Bank of the Philippines for account enrollment of applicants of the Philippine Identification (PhilID) card, the national ID. (PNA)