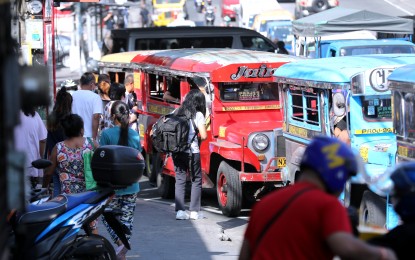 MANILA – Another big-time oil price hike of up to PHP4 per liter will greet consumers on Tuesday morning.
In separate advisories, Caltex, Cleanfuel, PTT, Seaoil and Shell announced that they will increase diesel by PHP4 per liter and PHP0.50 per liter for gasoline.
Caltex, Seaoil and Shell will also hike kerosene prices by PHP2.75 per liter.
Other industry players are expected to follow suit.
This is the fourth straight week that oil companies implement price increments on their products.
With the price adjustments last week, gasoline prices recorded a net increase of PHP14.14 per liter, while diesel and kerosene were higher by PHP4.70 and PHP2.60 per liter, respectively.
In the global market, oil price rallied for six consecutive weeks amid the tighter supply while demand is expected to climb to 2.4 million barrels per day this year.
"This is the continuous effect when Saudi Arabia was making production cuts. Now, Saudi Arabia implemented it this August while the OPEC+ (Organization of Petroleum Exporting Countries) just had their meeting last August 3," Oil Industry Management Bureau (OIMB) director Rino Abad said during the Laging Handa public briefing Monday.
Last week, Saudi Arabia announced that it would cut production by 1 million barrels per day until end-September this year, while still eyeing for extension of output reduction.
Abad said Russia will also cut oil exports by 300,000 to 500,000 barrels per day starting next month. (PNA)