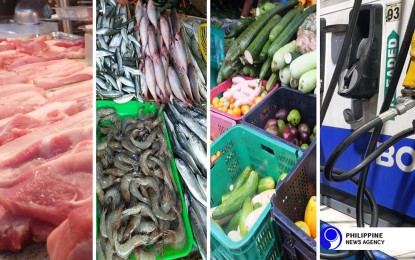 MANILA – A ranking central bank executive on Friday raised the possibility of within-target monthly inflation level before the fourth quarter of 2023, after it sustained its deceleration until last July.
The rate of price increases slowed for the sixth consecutive month last July to 4.7 percent after hitting a 14-year high of 8.7 percent last January. It reached 6.4 percent in July 2022.
"There's actually some chance given that we're at 4.7 percent (last July), there's actually some chance that we may even go back to within target before the fourth quarter," Bangko Sentral ng Pilipinas (BSP) Deputy Governor Francisco Dakila Jr. said during the Philippine economic briefing in Cebu City, which was livestreamed through the central bank's Facebook page.
This projection is better than the earlier forecast of monetary authorities of within-target monthly rate starting in the last quarter of this year.
Dakila said the inflation rate is even projected to go below the lower end of the target band in the first quarter of 2024 given the high rates in the first quarter of this year.
The average inflation in the first seven months this year stood at 6.8 percent.
The BSP forecasts inflation to average at 5.4 percent this year, still above the government's 2-4 percent target band, amid the elevated inflation rate since last January.
Dakila said the latest inflation and domestic growth figures will be among the factors that will be assessed by the central bank's policy-making Monetary Board during its rate-setting meeting on Aug. 17, the fifth for the year.
"What we can assure the public is that the Board is always cognizant of all the developments affecting inflation. We'll be taking this into account, including the latest outturn of the economic growth in coming up with the decision that will help to ensure that inflation will remain on a path that is consistent with inflation target," he added. (PNA)