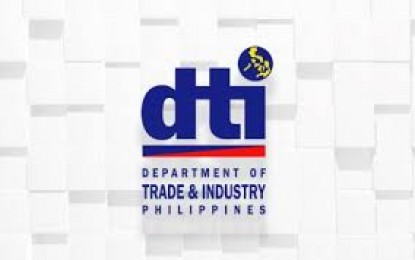 MANILA – Japanese electronic parts maker Murata Manufacturing has finalized its 11.2 billion Japanese yen expansion plans in the Philippines, the Department of Trade and Industry (DTI) said in a statement Friday.
The DTI said the local unit of Murata, Philippine Manufacturing Co. of Murata, Inc. (PMM), will be spending around PHP4.4 billion to build a new production building at the First Philippine Industrial Park in Tanauan City, Batangas.
"The construction of a new production building is a follow through to the signing of the Letter of Intent (LOI) between Murata and DTI on February 10, 2023, which was also witnessed by President Ferdinand R. Marcos Jr.," DTI said.
The expansion project of Murata here aims to meet the growing demand for multi-layer ceramic capacitors (MLCCs) with the growth of emerging technologies such as electrification of cars, Internet of Things, and 6G communications technology.
"With the demand expected to grow in the global market, we would like to explore to grow in the global market, we would like to explore how we can encourage Japanese companies to expand and upgrade their operations in the Philippines," DTI Secretary Alfredo Pascual said.
Since its establishment in 2011, PMM has employed 3,500 personnel and contributing PHP68.6 billion in export sales. (PNA)