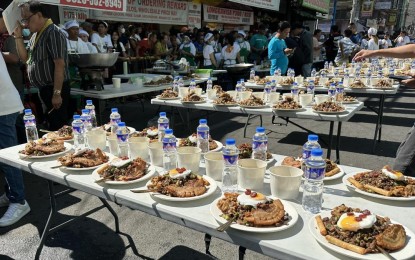 TUGUEGARAO CITY – Makers of the well-loved dish "pansi batil fotun" here pride themselves with fresh and hand-tossed ingredients, distinct features which locals always crave for and guests love at first taste.
About 1,000 Tuguegaraoeños and guests partook of 500 kilograms of fresh miki (egg noodles), mixed with carabao beef, vegetables and eggs, during the Pansi Batil Fotun (Pancit Batil Patong) Festival along Bonifacio Street here.
Toppings differ from one panciteria (restaurant that serves pancit or local noodles) to another, such as "chicharon bulaklak" (deep-fried ruffled fat or pork intestines), pork chop, sausage and shrimp. It is served with a bowl of sauce, similar to an egg drop soup.
The famous delicacy that originated from the Ibanag tribe is also among the highlights of the 10-day Pavvurulun Afi thanksgiving festival that will end Aug. 16.
The Ibanag people are an ethnolinguistic minority in the provinces of Cagayan, Isabela, and Nueva Vizcaya.
The pancit-cooking contest was won by Marian's Panciteria, led by 39-year-old Jessie Dulay who has been cooking for more than seven years now.
Dulay and his team brought home PHP50,000 cash, a trophy and tokens.
The team from Barangay San Gabriel bagged the pancit-eating contest top prize of PHP15,000. (PNA)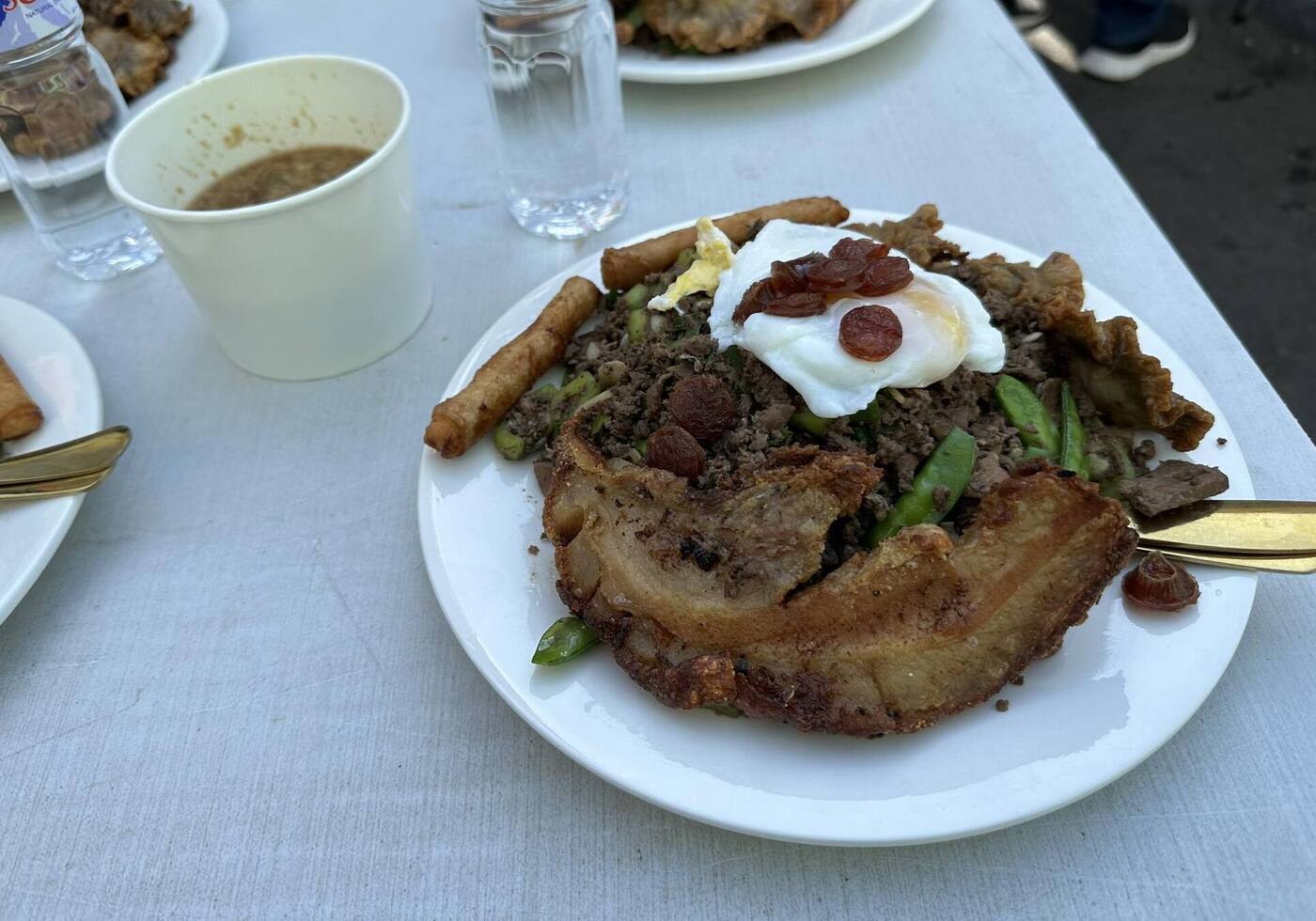 A serving of pancit batil patong (PNA photo by Villamor Visaya Jr.)