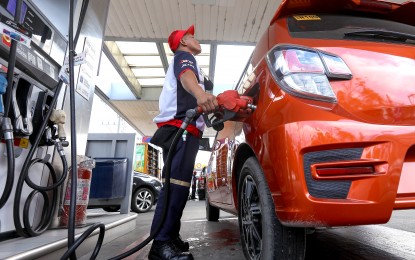 MANILA – Oil companies will again increase pump prices on Tuesday for five consecutive weeks.
In separate advisories, Caltex, Cleanfuel, Jetti, Petro Gazz, Seaoil, Shell and Unioil announced that they will hike gasoline prices by PHP1.90 per liter and diesel prices by PHP1.50 per liter.
Caltex, Seaoil and Shell will also increase kerosene prices by PHP2.50 per liter.
Other oil firms are expected to follow suit.
Paris-based International Energy Agency (IEA) said last Friday that crude prices for the rest of the year are projected to further increase due to falling oil inventories, the production cut by the Organization of Petroleum Exporting Countries and its allies (OPEC+), and higher global demand at an average of 102.2 million barrels per day.
With the price increments last week, local gasoline prices had a net increase of PHP14.64 per liter since the start of the year, PHP8.70 per liter net increase for diesel, and PHP5.35 per liter net increase for kerosene.
Department of Energy data also show that as of Aug. 8, gasoline prices in Metro Manila ranged from PHP57.09 to PHP79.71 per liter, diesel prices from PHP57.60 to PHP80.60 per liter, and kerosene prices from PHP73.45 to PHP86.10 per liter. (PNA)