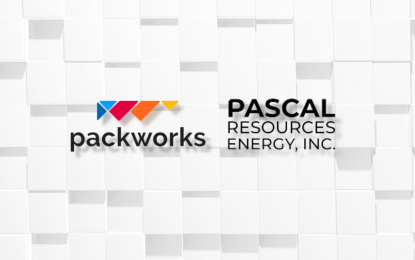 MANILA – Local startup Packworks is partnering with clean-fuel provider Pascal Resources Energy Inc. (PREI) to supply refillable liquefied petroleum gas (LPG) canisters to selected micro-retail outlets in the Philippines.
In a statement on Tuesday, Packworks said the partnership aims to provide safer and more affordable clean cooking fuel to more Filipino households as a viable alternative to illegally refilled butane canisters or charcoal and wood.
PREI is offering its Gaz Lite product, a 330-gram refillable canister of LPG.
Compared to solid fuel, Gaz Lite will help each household save up to 60 hours of cooking time per month and reduces their fuel expenses by 33 percent.
The canister is priced at PHP145 each, inclusive of deposit, or PHP65 for every refill. Each canister can last up to five days.
A wide dealer network of megastore partners of Packworks, located in areas like Cebu, Batangas, Quezon and other parts of Visayas, will serve as the distribution and refilling hubs for Gaz Lite for the initial rollout.
"We are thrilled to be in joint hands with Gaz Lite as this partnership will enable us to expand our impact, transforming the lives of millions of Filipino households, making safer and more affordable cooking fuel a reality, while also contributing to a cleaner, healthier environment," Packworks co-founder and chief executive officer Bing Tan said.
PREI chairman and CEO Nelson Par is optimistic that the partnership will help them further their cause to reach more Filipinos to afford clean cooking fuel.
"We believe that Filipinos deserve to have access to safe and affordable clean cooking fuel. With Packworks as our partner, we aim to bridge the gap between affordability, sustainability, and accessibility towards a cleaner, more efficient energy source," Par said. (PNA)